Whether you are a craft distillery, craft brewery or a boutique winery that's just starting out, or work in sales at an importer/distributor or at an established beverage company, or simply wish to expand your skill set and gain new perspective, AuTT Melbourne is a must attend event.
Join hundreds of fellow  winemakers, brew masters, distillers,  sales people and marketers at Australia Trade Tasting Conference which is designed to inspire and empower you with sales and marketing ideas—brought to you by Beverage Trade Network.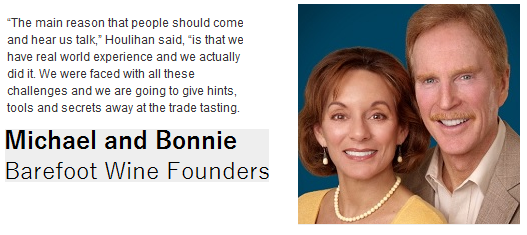 Learn how to launch, market and grow your wine, beer or spirit brand.
Reduce your trial and error time: Why experiment with your branding when you can fast-track your time to success? The experts at this event will empower you to focus on what really works (and prove to others it works).
Network with marketers just like you: Imagine connecting face-to-face with hundreds of people—just like you—as you share stories, gather ideas and build relationships that last for years.
Meet the speakers. Attendees will learn first-hand from presentations and also have the unique opportunity to directly engage with new industry contacts.
Get your ROI by getting great content. The right conferences not only allow you to meet smart, inspiring people, but also teach you a ton — especially in skills that make you a more well-rounded professional. AuTT Conference is all about '

Ho

w To Do It'. We are not going to discuss where the industry is going, what are the problems – instead we are going to discuss how to make it happen and do it better.
It's in Melbourne. What a great city. The people are friendly, with everything from burger joints to swish eateries with big-name chefs, and there's also a thriving bar scene.
Below is a sampling of what you will learn.
Other relevant information:
For Questions, please email sid@australiatradetasting.com or call on
0450 856 094.
PREFER TO WIRE TRANSFER, DOWNLOAD CONFERENCE SUBMISSION FORM
Other relevant information:
If you have any questions, or need to book via phone, please call
0450 856 094.